Safety First
Our Safe Parade Floats are equipped with safety frames.
Certified
Our trailers are certified to go on the public roads. On these trailers, we build metal frames, that can have different heights. These frames are equipped with all safety features for all participants and especially children. All frames are equipped with rust resistant paints and anti-slip flooring throughout the parade float.
Who is Carnavalshal Parkstad?
Caranavalshal Parkstad has been in business since 1970 and is the company behind Parade Festival. In the beginning the parade floats were only built for own use and pleasure at the local parades. After this initial phase, there was demand from third parties. We were asked to build parade floats  for them. Carnavalshal Parkstad declined to do so. Instead they offered the public the possibility to rent the parade floats for other parades.
Rental of the Parade Floats
Rentals have had many advantages for the clients: There is no need
to put together a team to build the parade float,
no purchase of expensive materials,
no search for for a space to build the parade float,
no rent for the space to build the float,
no space to search and rent a space to park and stall the parade float until the next season.
Or, if storage was not necessary, there is still the issue of disassembling and clean up the used parade float.
The Need
Our company plays into the needs our customers. It starts with the design idea and after the building of a high-quality parade float that can be used again and is very safe. In a sense, it is a green environmental friendly  solution. And we do it safely. Our trailers are certified for transportation on all public roads and our trailers are built from sturdy frames with different heights to accommodate your needs.
Complete
The frames also include beams to add bags of candy that can be thrown out to the public of the parade. On the outside of the frames on the trailer, we built the sculptures after our own ideas and with suggestions of actual topics and our clients, resulting in a really complete parade float.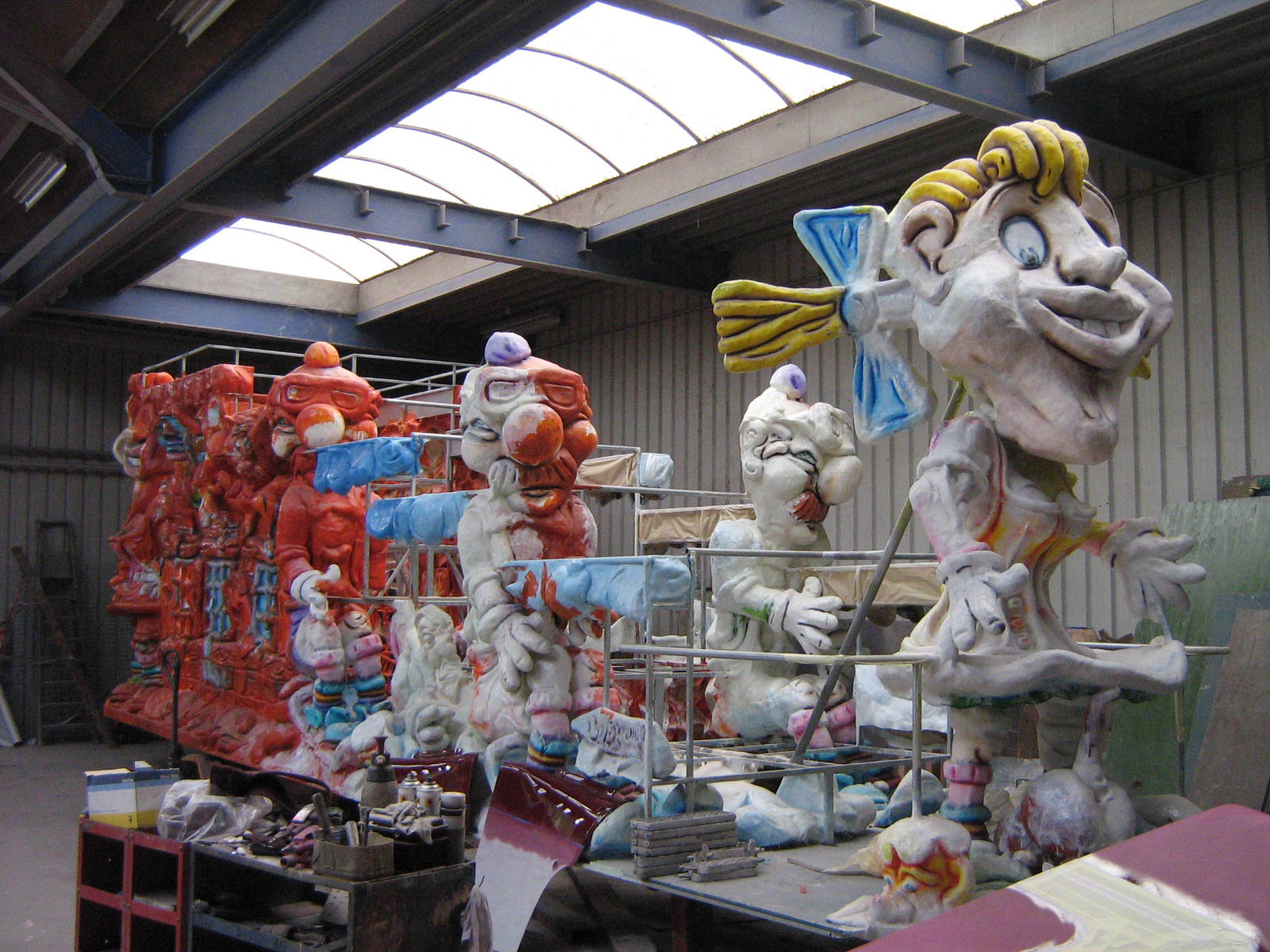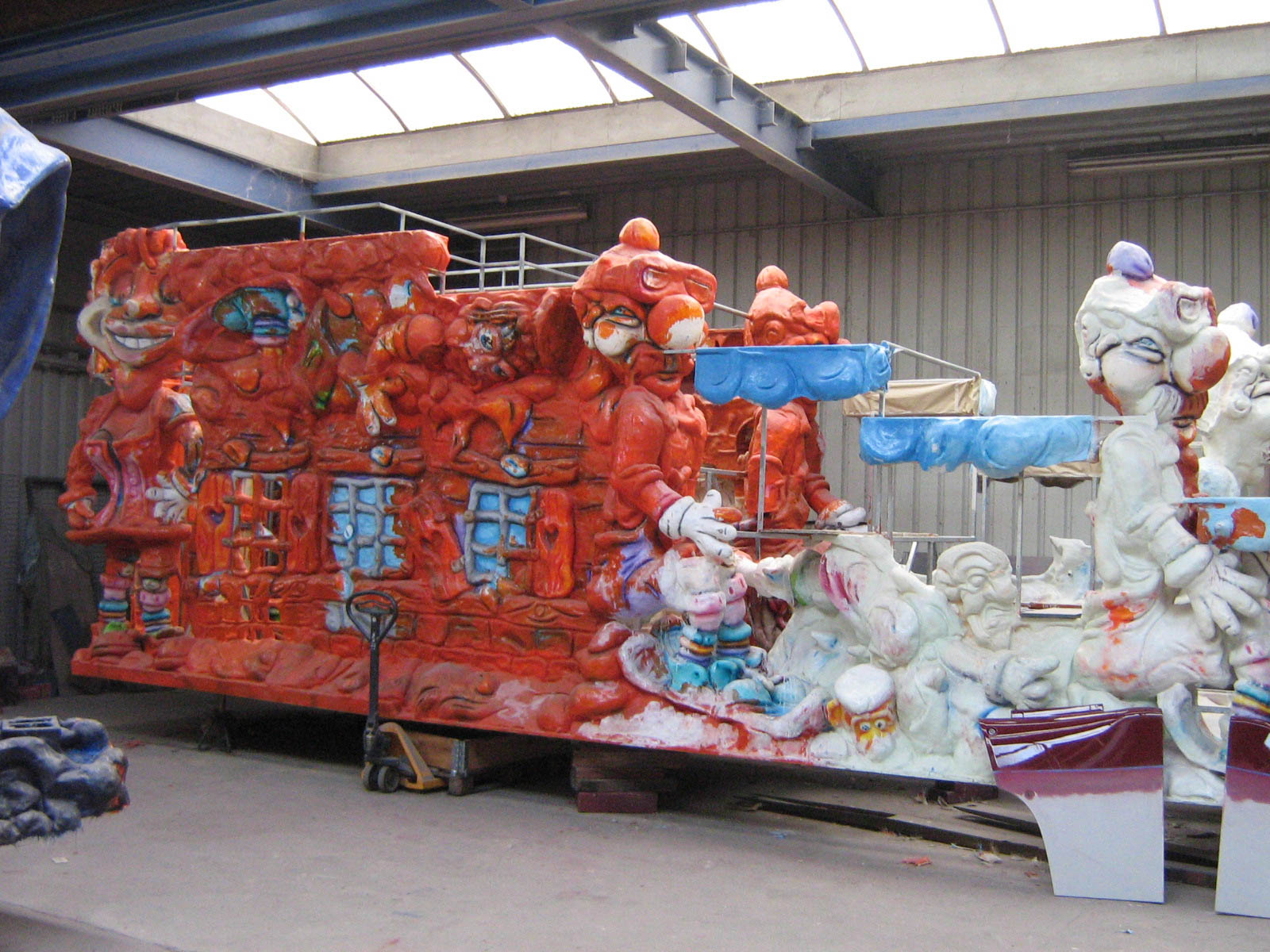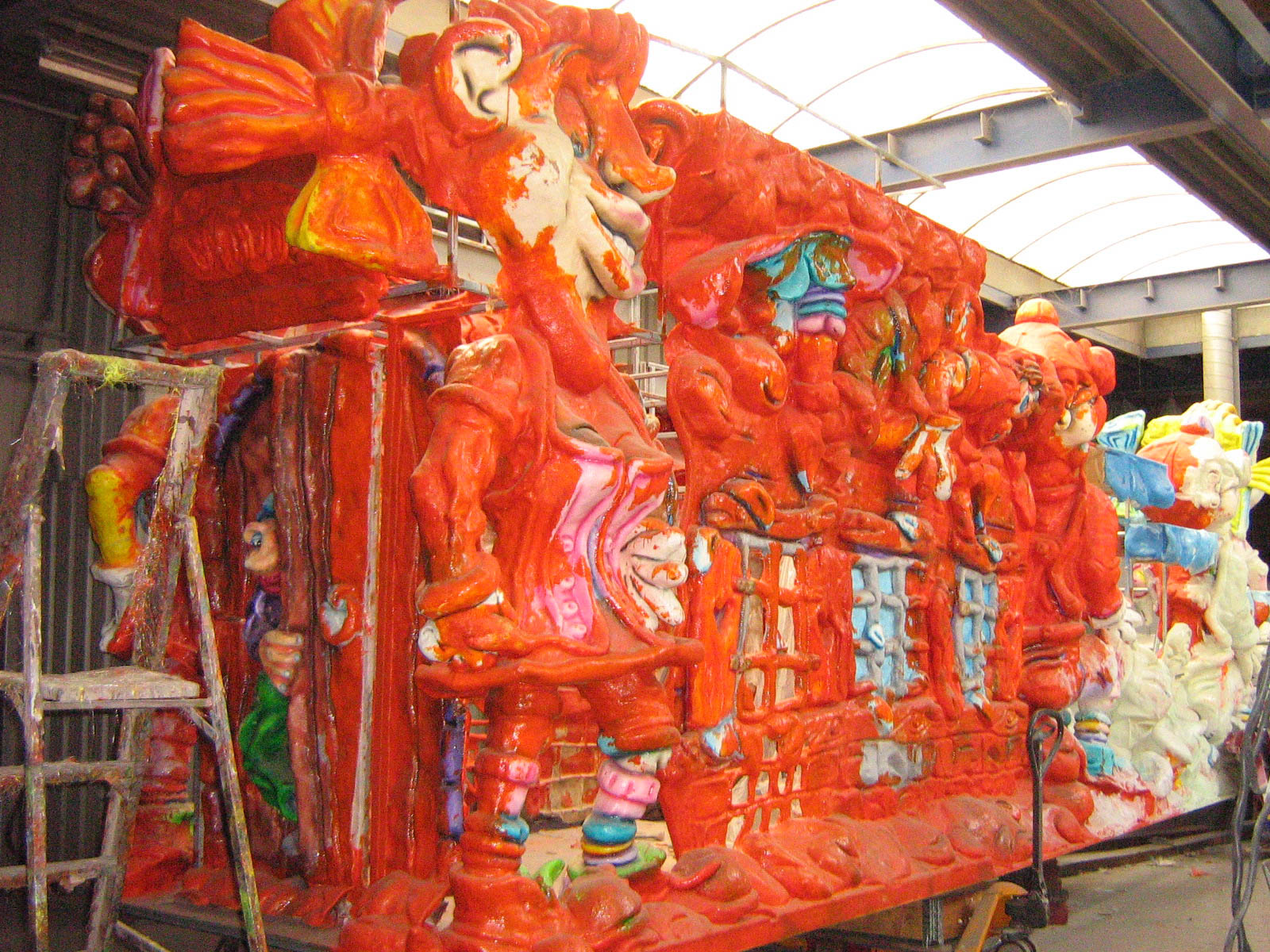 Sturdy Metal Construction
Even Small Floats have Safety Built-in