The Founders: Mia and Leo
Many Parades through the Years
Our Start
We have been in business for decades and have a rich history.
The business started with only scarce resources in the 60s. Today, it has grown out to about 50 to 60 floats. All these floats are handmade and designed by our company. The founders Leo and Mia Niks built the company as a special place where people can come and go to rent floats. that were specially designed for all kind of festivals especially Carnival. Nowadays, the floats are rented all year round for various festivals and parades around Europe. Our floats are built to last and are so well constructed that they can be transported to various destinations in Europe, and even beyond if necessary.
Then came along  the seventies
Around 1970, our founders Leo and Mia designed and built several parade floats. Their inspiration came from the many parades and festivals they attended while having fun and participating with their home-made parade floats.. Their designs were quite unique and original for that time. The materials they used for their parade floats were gradually changing over the years. At first they used green shrubs with colorful flowers made from paper and garlands. Later on, they started using more solid materials, like wooden shelves and boards with painted signs and other painted symbols.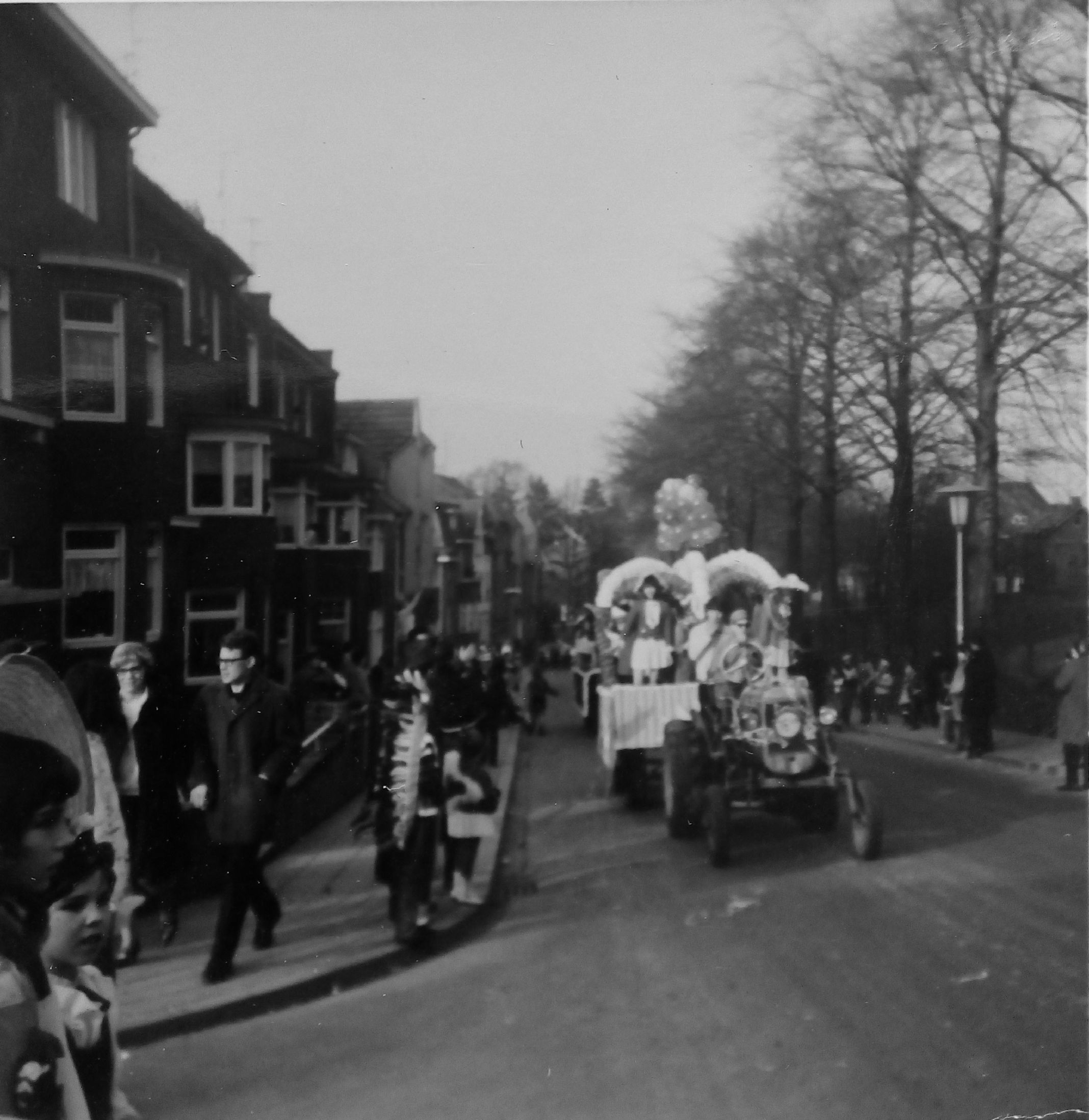 Growth
The business was growing and it was decided around the year 2000 to built the mount of the floats on a universal chassis based on a generic design that could pass all safety tests for the road transport. The floats could be transported on all public roads and freeways. All of a sudden the parade float business became an international business that could reach many more clients than before. Long distances were no limitations anymore. Europe became the playground of the business. We would transport our floats to many festivals throughout Europe, or even go further. We used high grade materials to could deal with all the transport issues. We prepared our floats for the hardships of longer travel and usage in various places with different safety regulations.  It was benefiting the overall stability in many aspects of our parade floats. We were setting the standard in beautiful designed, safe and sturdy parade floats. Our customers took notice and enjoyed our parade floats.
Our Founders
The founders of the company of the company are Mr. Leo Niks and his co-founder Mrs. Mia Niks-Zinken.
Leo in his younger years loved to dress up in festival costumes to participate at local festivals and parades in his village, such as you can see here in the pictures of the 60s.
Around 1960 Leo met his girlfriend, and his future wife. Her name was Mia Zinken. Together they started to go to events wearing costumes and masks, all dressed up. While fully participating at the parades, they had the idea to build their own parade float for Carnival. They then invited family and friends to participate at the parade and had a lot of fun together.
The first parade floats
Their first parade floats were built from simple materials like green bows and paper make flowers, roses, balloons and garlands.
Iron Construction
During the middle and end of the seventies, the construction of primarily wooden floats was changed to iron rods and metal materials that were and welded together to make a sculpture for the float. The welded iron was treated with "papier-mâché". This material consists of paper pieces or pulp, which is sometimes reinforced with textiles, bound with an adhesive, such as glue, starch or wallpaper paste. This strong composite would form the sculptures of the float, it would give it the necessary form and expression.
Very Different
The sculptures were quite different for their times and they became a distinctive factor for the unique work they did. They certainly stood out. This raised the question with many people if they were able to build something similar for their events and parades and sell and rent it? It started to look like a business, the demand was certainly there. The founders though did not have the intention to sell their their artistic expressions yet, but they were inclined to loaning them to others. And so they did. This loaning at a later stage turned into renting the floats. The business was starting up. A second, third, fourth and a fifth parade float was built. Many more parade floats came after that, a few eventually sold, but the majority was rented out. A real rental business for parade  floats had started. Business was growing.
Safety and Security
Our parade floats are built according to the highest safety requirements in Germany or the Netherlands and other  countries in the European Union as well. With everything we do, it has safety built-in.  All the wheels and bottom are covered to prevent accidents. All our parade floats have built-in handles, safety devices and anti-slip flooring to prevent participants to fall down. Some are even especially designed for the handicapped. That is how we built our floats.
Our parade floats are safe and beautiful. They win prizes and awards all the time. They are ready for your enjoyment to use at your festival.
Parades, awards, prizes for our floats
Our parade floats were used in many parades and because of the quality, have received many parade awards.